Empire Avenue is an online community with about 500 members who are active once a week and another 1000 or so who pop their head in once a month or so. The idea of a community which collaborates to share each others` content is a great one and over 100,000 people have accounts but are "inactive". At present Empire Avenue is only scratching the surface when it comes to using social media to promote itself. There seems to be little reason why those numbers of 500 and 1000 could not have zeros added to them within a week or two of concentrated social media activity. In short Empire Avenue could become a massive hub for connectivity.
Right now the owners, the staff and the administrators of Empire Avenue are doing practically nothing. They apparently lack any aptitude, inclination nor belief. This frustrates the heck out of me. Here are 5 simple things that they could do if they wished. These things are all free and require a minimum time spend. They are also al strategies that could be easily adaptded by many online communities or brands
1. Run a corporate blog. Source useful content from members and publish and promote it and encourage active Empire Avenue members to promote too. Say 10 times a day.
2. Promote the posts of highly networked and influential people who have shown or are showing an interest in Empire Avenue. Retweet them for a start.
3. Publish and promote posts and engagement in Facebook and Google+ communities bearing the Empire Avenue name.
4. Adopt an aggressive following strategy from all Empire Avenue social media accounts.
10 things Empire Avenue could add to improve itself
A list of things lacking on Empire Avenue which if added would make the site and community incredible
1
Profile Information. Would be great to display links to several social networks. Introduction video and more

2
An Empire Avenue Shop where we could sell products for eaves and/ or Vs if and when they are introduced

3
Removal of 500, 1000 and 5,000 eave missions. Inflation has rendered these redundant and they block up the stream

4
A Scoopit like page as our homepage. Say 5 topics and we could tg scoops with missions

5
More interaction with social media sites. For example the ability to display our last Tweet, FB Post or G+ post with ...

6
A social media presence. Right now Empire Avenue is pretty much a secret to all but a few thousand people.

7
Removal of distinction between business and personal accounts on the leaderboards and some promotion of the whereabou...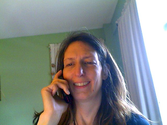 Empire avenue should do more charity work in oder to get more bang for it's buck. Not only are we helping ourselves but we should help others.
10
The return of filtered missions to prevent mission theft and allow us to target "power" users of various networks

11
Visible and numerous haring buttons so that visitors could share our home pages and also other pages

12
Removal of the ability of bots to spam us when they make purchases
5. Publish and promote "viral" posts on Facebook and Google+. Beautiful photos or humorous posts. This strategy is working great for various other media outlets.
There you go it is that easy. Please do it or let me and some other people like me do it.
Michael